Tokina 10-17mm

The Tokina 10-17mm fisheye zoom is one of the most popular lenses in underwater photography. However, this lens is a little tricker to mount a filter on because it does not have a rear filter mount and being a fisheye it cannot take a front mounted filter. That said it is easy to mount a Magic Filter on this lens, although the size of filter you require depends on whether your Tokina lens is designed for Nikon or Canon cameras. Once on, the Tokina 10-17mm delivers the Magic as well as any other lens (taken with Nikon D7000 and Tokina 10-17mm and original Magic filter):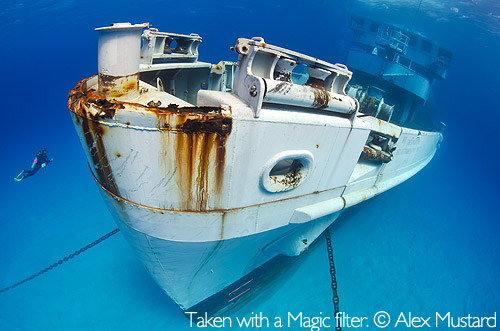 Nikon


Fitting a Magic Filter to a Nikon mount Tokina 10-17mm is very simple. All you need is a square of filter cut to 23x23mm, which can be secured to the rear of the lens by taping the corners (the ideal tape is Magic Tape and it is best to cut small strips before you start work) onto the large plastic surround to the rear filter element: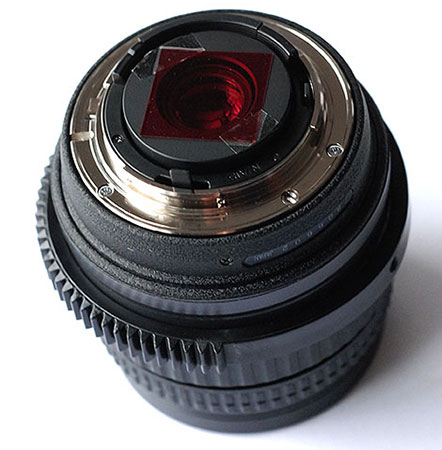 23x23mm is smaller than any of the existing sizes of Magic Filter - and therefore if you already have one of our filters you can easily cut it down to fit the Tokina. If you want to buy a filter specifically for this lens we suggest that you buy a 50x50mm square that we sell for compact cameras (original Magic - CM; and GreenWater Magic GWCM) - as each sheet will give you four filters for the Tokina, which should keep you going for some time.

Canon
Fitting a Magic Filter to a Canon mount Tokina 10-17mm is a bit more complicated because the rear of the lens does not have the conveniently large plastic surround. For the Canon lens you will need to cut a large circle of filter 35mm in diameter and then leave small 5mm tabs sticking out to enable you to tape it in place: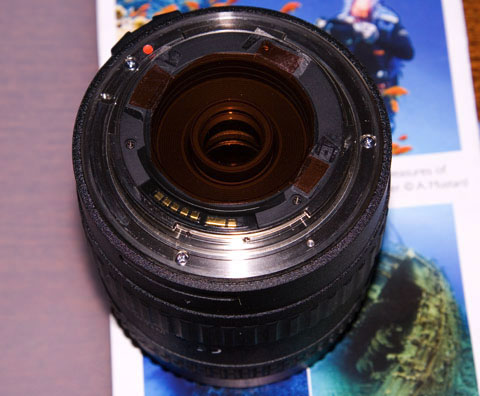 The filter size that you will need to do this is the 50x50mm square that we sell for compact cameras (original Magic - CM; and GreenWater Magic GWCM). Thank you to Michael Pak for the photos.

And once you have done all this you are ready to get shooting. The Tokina 10-17mm is a fantastic lens for underwater photography (photo by Michael Pak with Tokina 10-17mm, Canon 400D and Magic Filter):

[Auto-Magic filter] [original Magic filter] [Greenwater Magic filter]
[Instructional DVD]
[Online Store]